See Through Security Doors
Combining the strength of Marine Grade 316 Stainless Steel with the beauty and flexibility of Aluminium, Invisi-Guard Security Screens offer unparalleled clarity of vision with uncompromised security.
Using the unique, Invisi-Guard Patented* EGP Retention Method , you can be assured that the Stainless Steel Mesh will defy the most determined attack from both intruders and corrosion.
Tested and approved in accordance with Australian Standard AS5039.2005, you can be assured of having made the right choice when you choose Invisi-Guard security doors.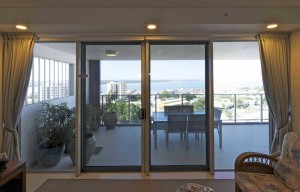 Diamond Pattern Security Doors
All Diamond Grille Security Doors are available with the option of one way mesh, ideal if added privacy is required. One way mesh allows you to see out through your door at the same time as reducing the visibility into your house from outside.
ALSPEC Security Grilles are made from special tempered Aluminium for greater strength and increased peace of minsd.
When combined with quality framing and ahardware, ALSPEC security Grilles offer good looking, low maintenance protection fryer home.
Pattern Grille Security Doors
Pattern Grille Security Doors perfectly compliment your existing doorways for both style and peace of mind.
Pattern Grille Security doors are a proven effective deterrent for potential burglars.
Steel screen doors are available with a selection of matching side panels that will add a touch of class to any doorway.
Our aluminium wire mesh fly screens are designed to provide superior protection. These long-lasting fly and insect screens won't fall to bits and will last for years.
Fleming offer fibreglass, aluminium or 316 Stainless Flywire on our screens.
Screen sizes are made to measure for your doors and windows. Ask us about custom options, style and design.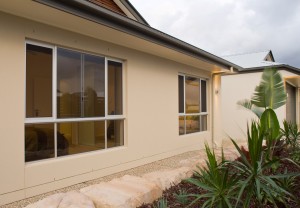 Talk to us about Your New Screen Doors and Windows
If you'd like to talk to one of our experts about new doors and windows, call us on 03 9761 9377 or enquire online. Ask us for a no-obligation measure and quote.
Get a free measure & quote